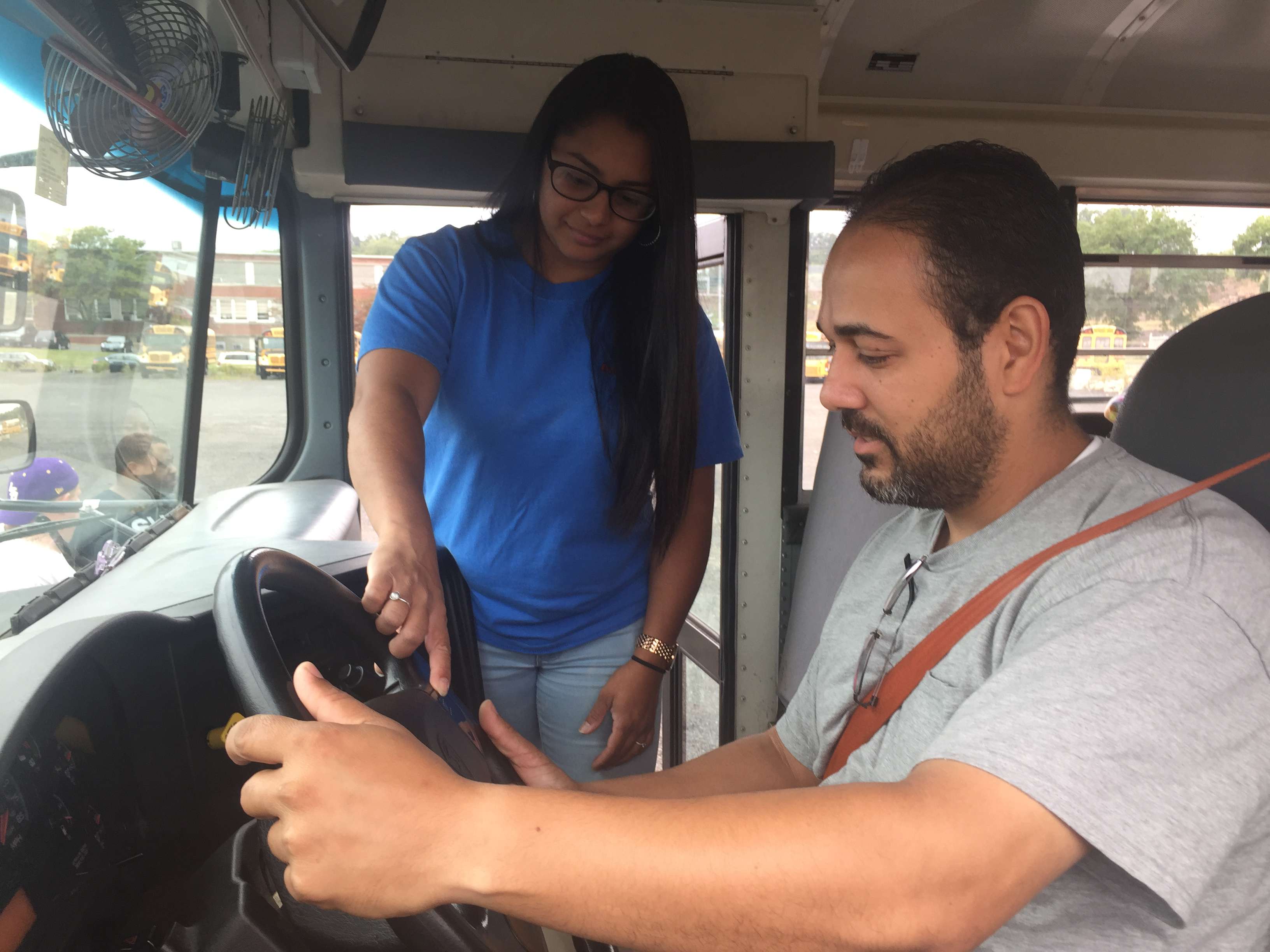 Our Commitment to Safety
The DATTCO Safety Department is staffed by a full-time Risk Manager, Safety Director and full-time Training Assistants. They are responsible for the ongoing safety programs which protect your children. Ongoing driver training includes initial training, licensing and an annual proficiency test conducted by the Connecticut Motor Vehicle Department. Monthly safety meetings with all divisions are another integral part of DATTCO's continuous training.
The Safety Committee is comprised of a safety supervisor and drivers who volunteer their time to contribute to DATTCO's safety priorities. This group meets weekly to review operations, recommend safety measures, and focus on driver training and safety issues. The Risk Manager is required to complete rigorous training which includes accident investigation, insurance management, claims management, workmen's compensation issues, personnel training development and upkeep on state and federal laws that affect these issues. This is an ongoing and stringent program.
Safety is a key value of DATTCO's corporate culture. It is not simply a priority or condition for operation. Safety is an implicit part of everything we do – no matter the priority; no matter the circumstances.
Our staff routinely provides safety courses to students. We can provide this instruction at your school, in the auditorium or outside! We instruct your students on preparedness in emergency situations through safety seminars and emergency evacuation training.
Our mission is to motivate ourselves and fellow employees to behave safely at all times and to create and control the workplace and vehicle environment to provide healthy and safe conditions for all employees, passengers and visitors. As a result of this environment, we will achieve the most superior levels of customer service, safety and loyalty.
Driver Training
Driver training is DATTCO's utmost priority. New DATTCO drivers master a rigorous training course that exceeds federal standards. Classroom training takes place to help the students pass the written part of the Federal Commercial Driver's License exam. Once the "CDL" is passed, practical off road training takes place prior to the drivers accessing the public roads. DATTCO trainees are exposed to actual situations that may occur on city streets and country roads. The driver next must pass the test with the Motor Vehicle inspector. Assertive discipline for bus drivers is taught in seminars to provide a step-by-step approach to managing student behavior.
DATTCO proudly offers Contract Training for the CDL License for companies that have a need for professional drivers but lack the facilities and personnel to complete the training. Contact Human Resources for more details.