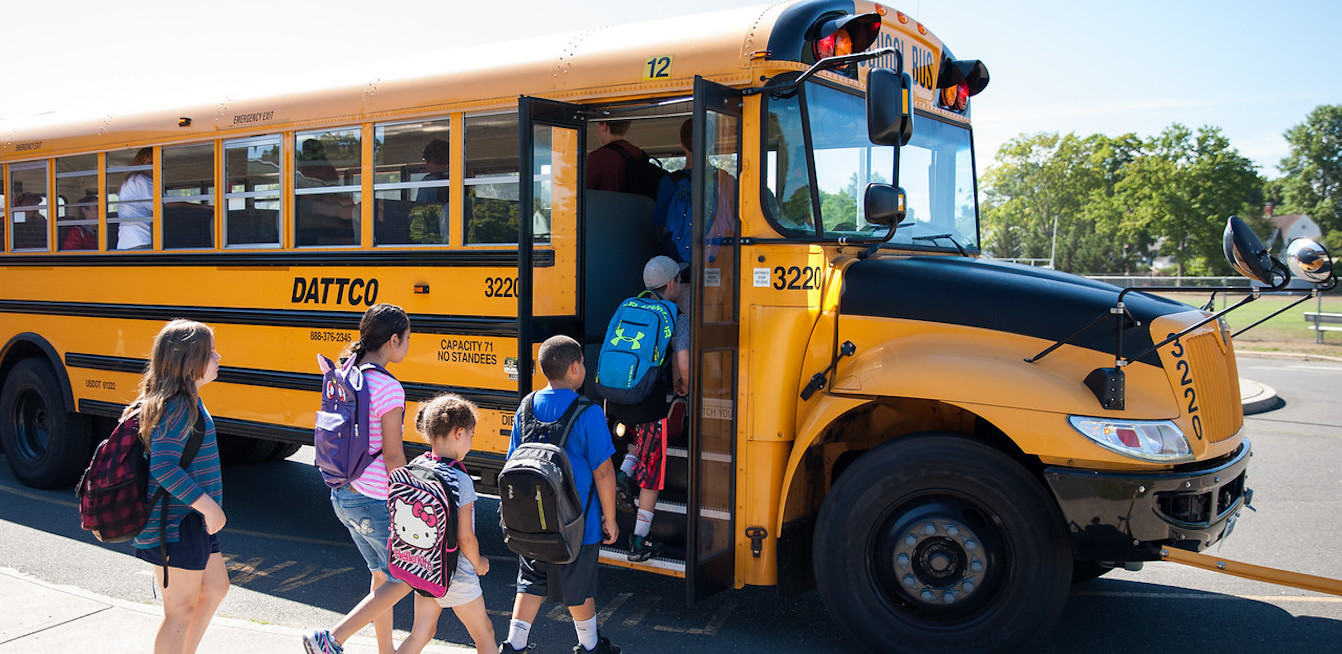 Providing excellence and safety in school bus transportation
Our vehicles, services, safety record, and training program establish us as leaders in student transportation. Our dedication to customer satisfaction is unparalleled. Our senior management is hands-on, allowing us to provide an individual, highly- responsive approach to our customers. Our team is available to our customers 24/7 to address any changes or issues that arise. We aim to build a reliable partnership with all our customers, meeting needs and exceeding expectations.
Committed to Safety
DMV Out of Service Rating for 2020-2021 is 1.34% (one of the best in the state)
Special needs transportation services
Operational personnel available 24/7/365
Active Shooter Training
Over 70 Years of student transportation services
We invest in the communities we serve
DATTCO is a diverse company
DATTCO is an IC school bus dealer
School bus security awareness training
1949-2021
CELEBRATING OVER 70 YEARS OF SCHOOL BUS TRANSPORTATION!

---
Kudos For Our Drivers
My daughter attends Moosup Elementary School and is on Bus Route 5. Ms. Trish is by far the safest bus driver we have encountered. I see every morning that my child's safety is the most important thing to her. When she approaches and stops in front of our house, she always puts a hand up for my daughter to wait or signals that she may cross the street. She is never rushed and waits until approaching vehicles, no matter the distance, have come to a complete stop before signaling for my daughter to cross. This is always done with a friendly smile. I realize her job is not easy-managing difficult behaviors on the bus while keeping all the kids safe, but Ms. Trish does it and does it well.
– Moosup Parent
I'm writing to let you know that Mac, is wonderful. Mac drives my son's bus to Chapman School in Cheshire. Every day, Mac arrives on time. When I say on time, I mean exactly on time, the same exact time every day. He always arrives with a smile. He greets all the kids and knows their names. The kids love him and all the parents at my stop are so grateful to have him as our bus driver. We feel confident that our children will arrive safely to school and that we are sending them with someone who genuinely cares about them. I wish there were more bus drivers like Mac!
– Cheshire Parent
I would like to thank Barbara for tracking my daughter down yesterday when I called DATTCO to inquire why she didn't get off the bus at BASREP. She suspected right away that she was on the Memorial Middle School Unified Sports field trip (that I had completely forgotten about), confirmed it, and within minutes, I received a call from the school saying she was safe and sound. If she had missed the bus, missed her stop, or worse, I feel reassured that she would have been found just as quickly and been in good hands. Thank you for your quick response and caring!
– Durham Parent
Bring Sam on EVERY GAME! He is a super driver, especially in this torrential rain. But also, SUPER supportive of our entire team. Thanks so much!
– North Branford High School Athletics Coach
I wanted to send a note of high praise for the gentleman who has been driving our daughter, Olivia, to Wesley School for the past several years. His name is Mike and he drives bus #29. He has been terrific in all ways: timely, kind, a good sense of humor, and, most important, always utterly dedicated to the safety and welfare of the kids on his bus. We are the last stop on his route, and the bus always pulls up with a load full of happy kids.
– Middletown Parent